Are you in the challenging (yet very common) position of trying to buy a new home while also selling your current residence? Buying and selling a house at the same time is something that the vast majority of homeowners have had to navigate sometime in their lives.

Unlike many areas in the U.S., Tribeca real estate is currently experiencing a buyer's market, meaning there are more homes listed for sale than there are interested buyers. In this scenario, those who are trying to buy and sell simultaneously often find homes for sale in Tribeca they want to buy before they can sell the home they currently live in.

If you find yourself in this situation — or if you've already sold but cannot find a new home you want — you do have options. The best thing you can do is consider both situations before you begin the process of buying or selling so you can plan for all possible outcomes.


1. Decide if You Want to Accept or Ask for Contingencies
Contingencies are real estate clauses that give one or both parties the right to back out of the contract under certain circumstances. Common contingencies in Tribeca real estate are financing contingencies (giving the buyer time to obtain a mortgage), home sale contingencies (giving the buyer a certain amount of time to sell their home in order to finance the new one), and inspection contingencies (allowing the buyer to cancel or negotiate the contract based on inspection findings.) In a buyer's market, contingencies are common, and many sellers will consider offers with contingencies to facilitate the sale of their homes.

Before you list your home or start looking at new homes for sale in Tribeca, decide whether or not you will include contingencies in your offer or if you will accept offers with contingencies for your home. Though you can stay flexible depending on the buying or selling situation that arises, making these decisions early helps give you a clear plan of action.
2. Examine Your Financing Options

If both the buying and selling process go as planned, you will be able to access the equity in your current home to make a down payment on your new piece of Tribeca real estate and pay for other expenses, including closing and moving costs. However, if you find a new home to purchase before you sell your current one, you'll need to make other arrangements.

Not sure how you'll cover these expenses if you can't tap into your equity? Here are some options:
◾ Sell assets.
No one really wants to sell valuable assets like classic cars, stocks and bonds, or precious metals and lose out on future appreciation. However, if you have these in your possession and don't want to take out a new loan that will incur interest, it might be your best option.
◾ Refinance your current home with a cash-out option.
You can take advantage of the current low mortgage interest rates and refinance your current mortgage while also getting the cash you need with a cash-out refinance. This program allows you to pay off your current mortgage and take out a new one for more than what you owe on the property. The cash can then be used to make down payments on homes for sale in Tribeca as well as to cover closing and moving costs.
A home equity line of credit (HELOC) is a revolving line that is secured by your primary residence. These types of loans typically have lower interest rates than other options, especially if you have a good credit score and low debt-to-income ratio. Another benefit of a HELOC is that you can choose how much money you access and, therefore, how much you will have to pay interest on.
3. Consider Logistics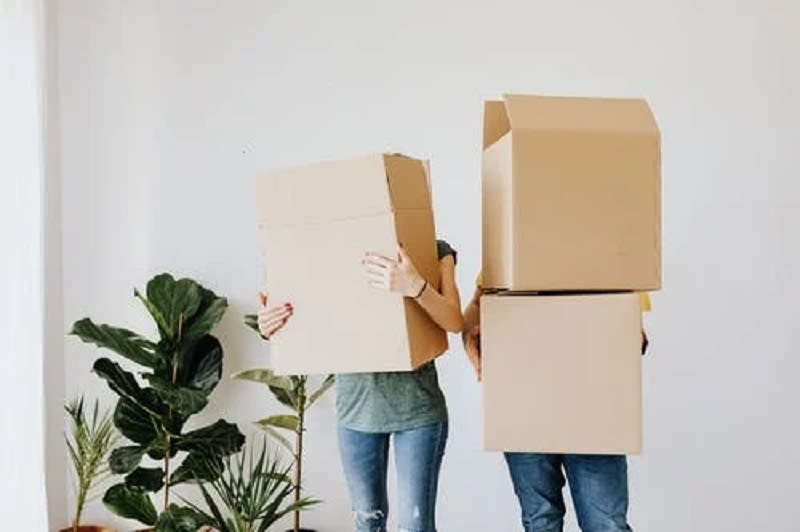 What will you do if you sell your house and cannot find homes for sale in Tribeca you want to buy? Or, on the flip side, what if you find yourself paying two mortgages because you've bought new Tribeca real estate and don't have any good offers on your house for sale? Here are some solutions to consider:
◾ Ask for a leaseback.
A leaseback is an agreement between the buyer and seller that the seller will be able to stay in the home for a certain period of time while paying rent to the new owner. This arrangement needs to be made before the deal is done, so make sure you don't wait until closing to broach the possibility of a leaseback arrangement.
◾ Get a storage unit.
A storage unit is helpful in all situations when it comes to buying and selling Tribeca real estate. You can store excess belongings while you sell to make your home less cluttered and attractive to buyers, and you can keep your things there if you need to live in a short-term rental, hotel, or with family.
◾ Rent out your home.
Have you found a new home to buy but don't want to pay two mortgages while you try to sell yours? Consider renting it out. You can do this short-term to temporarily cover the mortgage or turn it into a long-term rental for another stream of revenue.
◾ Secure a short-term rental.
If a leaseback is not an option, consider renting another Tribeca home for a few months if you've sold your home and haven't yet found a new place to buy. This will take the pressure off and allow you to wait for the piece of Tribeca real estate that is perfect for your family.
The best piece of advice for those who are trying to simultaneously buy and sell Tribeca real estate? Work with an experienced local real estate agent like those on the Sukenik Glazer Team who can be by your side during the entire process and handle all the details so you can focus on the bigger picture.