There are an array of reasons people move to The Big Apple and even more reasons to stay. New York is a vibrant city that never sleeps where boredom doesn't exist. Residents never see a dull moment because of the multitude of eateries, parks, culture hubs, and nightlife hot spots. There are unique niches and diverse communities in every single borough. People are friendlier than the city's moody reputation would have you believe, and if you're willing to deal with the frustrating parts of NYC living, you'll be rewarded beyond measure.

Moving can be just as stressful as it is exciting. You have many possessions, and you care about keeping them organized, protected, and intact. The emotional stress of packing up your things and uprooting your life is a struggle on its own. Add the hassle of navigating through congested city streets and up narrow stairwells, and it gets really daunting. Relocating to New York City is never a piece of cake, but several tips can render it less stressful and less challenging.


1. Have a Plan
While it is possible to pack a suitcase, hit the road, and start a new life in a small town, this is not the way to approach a move to New York. You cannot just get the idea to move to this metropolis and simply head in its direction. Moving to NYC requires, at minimum, a general plan. All minute details don't need to be mapped out, but you definitely need a job lined up and a condo or house to move into.

Take some time to assess your wants and needs. Consider which time of year to move into your new home. Set your priorities straight. Do you prefer convenience, like having a subway station in proximity? Do you require significant storage space? Are you looking for a community-oriented neighborhood? Writing everything out in as much detail as possible will result in a low-stress and successful move. Once your list of requirements and budget is organized, share it with your real estate agent or broker to make it easier for them to narrow down your home search.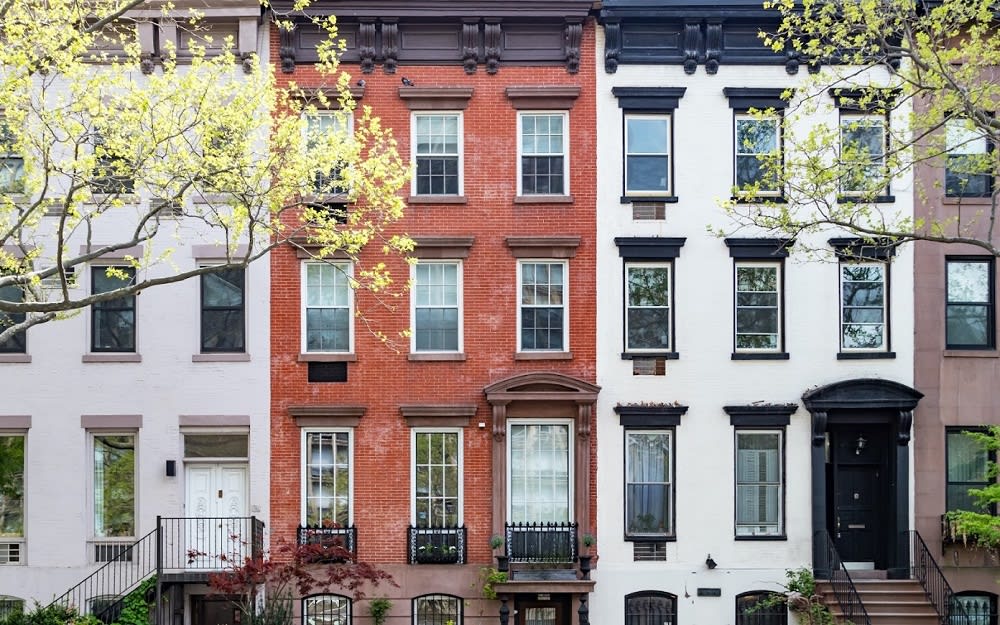 2. Scope Out Neighborhoods
Even if you have abundant capital to throw at any home in any NYC district, there will be trade-offs. There are several things to consider when deciding which neighborhood is best for you. Before choosing an area, you'll need to select one of the five boroughs: the Bronx, Brooklyn, Manhattan, Queens, and Staten Island. Each borough has its charm, feel, and flavor. Let's do some light exploration of some of New York's most affluent Manhattan communities:
Tribeca: Tribeca is one of Manhattan's most coveted upscale neighborhoods. It is close enough to bustling city amenities but far enough to enjoy some peace and quiet. Real estate tends to be on the higher-end of most price ranges due to its charming atmosphere, fantastic culinary scene, and convenient location.


West Village: Located within Manhattan's Greenwich Village, the West Village boasts quiet residential streets and iconic residential architecture. Think colonial brownstones, breathtaking apartments, and co-ops. Most of these residences have undergone extensive renovations, making them the perfect combination of classic style and modern upgrades.


Soho: Soho exudes an artistic vibe and is centrally located downtown, making it a convenient location to walk or ride around the city. You can find plenty of quaint cobblestone streets, cast-iron facades, photo studios, trendy eateries, and hip shops here.


Chelsea: Chelsea has consistently been the backdrop for iconic pop culture moments and remains a westside haven for art and culture. Here you can find world-renown art galleries, a thriving entertainment scene, and luxury high-rise buildings. This sought-after area has a great nightlife scene and convenient transportation to neighborhoods all over Manhattan.

For a more thorough understanding of neighborhood options, check out this guide to pick the right NYC neighborhood for you.
3. Seek An Experienced Realtor
Keep in mind when you're moving to NYC from anywhere else, you'll need to hunt for a home. Having a knowledgeable realtor by your side is a vital resource for this life-altering pursuit. Doing your research and working with a professional real estate agent ensures you'll find the perfect NYC home to call your own.

Contact Darren Sukenik or Ben Glazer on the Sukenik Glazer Team to assist in all your New York City real estate needs. This professional team of lifelong New Yorkers understands the intricacies and client support needed for an optimal home purchase. Whether you seek luxury Tribeca lofts or property in any of the fabulous NYC neighborhoods the team services, you will undoubtedly find your slice of NYC paradise with the Sukenik Glazer Team's assistance.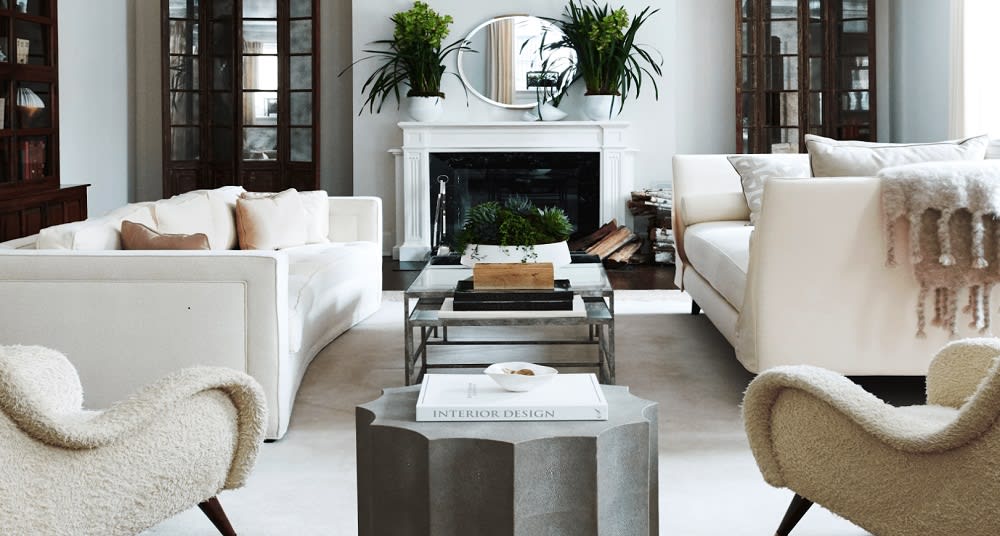 4. Pack Smart
There are lots of little tips and tricks to make packing less hectic and more organized. Keep these in mind as you pack up:
Create a moving checklist and mark essential tasks on a digital calendar.


Use brightly colored labels for each room to make unpacking less of a headache. Print labels for every room and place them on boxes. Number the boxes so you have a record of how many packages belong in each room to ensure nothing gets lost or stolen in the process. Print labels in yellow, green, pink, and blue as these colors are known to reduce stress and evoke calmness.


Cut holes in garbage bags and use them to protect clothes on hangers. This will save you time when unpacking, allowing you to hang the clothing and cut the garbage bag off simply.


Use plastic bins instead of boxes to protect your belongings more efficiently.


Declutter your home ASAP. Get painter's tape in three colors to denote items to move, sell/donate, and throw out. The more organized you stay, the saner you'll remain.


Pack every single item before moving day. You cannot expect movers to have the means or time to pack up the last of your trinkets and toiletries.


Rent a storage unit when the move is nearing. Keep all your seasonal items in a conveniently located storage unit where you can easily access them.


Move delicate and sentimental items before moving day. Photo albums, collectibles, family heirlooms, and other memorabilia should be handled by you to ensure nothing gets damaged in the moving truck. Some things are irreplaceable and aren't worth putting in the care of strangers.
5. Choose the Opportune Time to Move
Be sure to check the city's event calendar to ensure you don't move in on the day of a marathon or some festival, extravaganza, etc. The last thing you need is movers needing to re-route to your new home or carry heavy objects from a block or two away because streets are closed off for an event.

Try not to move during winter, if you can help it. New York winters can be brutal, so if you can avoid moving during January through March, please do. Although you cannot control the weather, not moving during these months lessens the chance of treading through snow and ice.
6. Hire Movers with NYC Expertise
Don't even think about hiring some college kids to move your belongings to save a buck. You will need to find professional movers who are accustomed to moving with NYC, specifically. If you're moving to Manhattan in particular, the company needs to be well-versed in navigating this borough. You want professionals who can stick to a tight schedule and understand the minutia of moving to New York City.

Things like double parking and how to maneuver furnishings through tight spaces should be second nature for these movers. Make sure the company you hire understands the necessities of a successful NYC move – a minimum of three people, one to stay in the moving truck so it doesn't get towed, and two people to move furniture.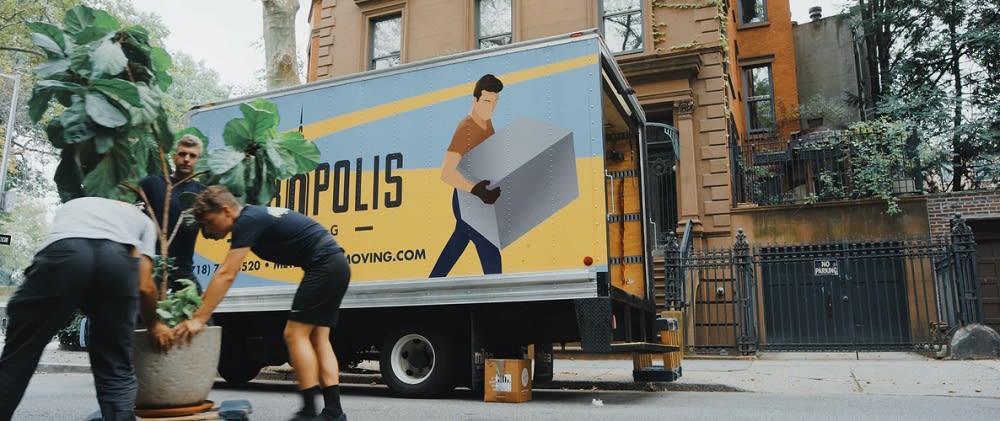 7. Dos and Don'ts
Here are some vital dos and don'ts to keep in mind when moving to The Big Apple:
Do bring your heavy coat for the chilling winter temperatures.


Don't take brash New Yorkers' attitude personally. Every minute is valued in a city that never sleeps, and there is no time to waste.


Do get out of your enclave and explore other neighborhoods.


Don't limit yourself to Manhattan. New York City is a perpetually exciting city with an array of boroughs and neighborhoods awaiting exploration!


Do consider your budget. NYC is not a cheap city to live in, so approach budgeting carefully.


Don't forget to visit your local bodegas. Your neighborhood bodega will become your go-to spot for bacon, egg, and cheese sandwiches, coffee, and last-minute groceries and essentials.


Do sign up for MTA texts or email alerts if you plan to ride the trains often. This will keep you updated on any issues along your route.


Don't miss the annual NYC Oktoberfest, offering traditional (and delicious!) German beer and cuisine.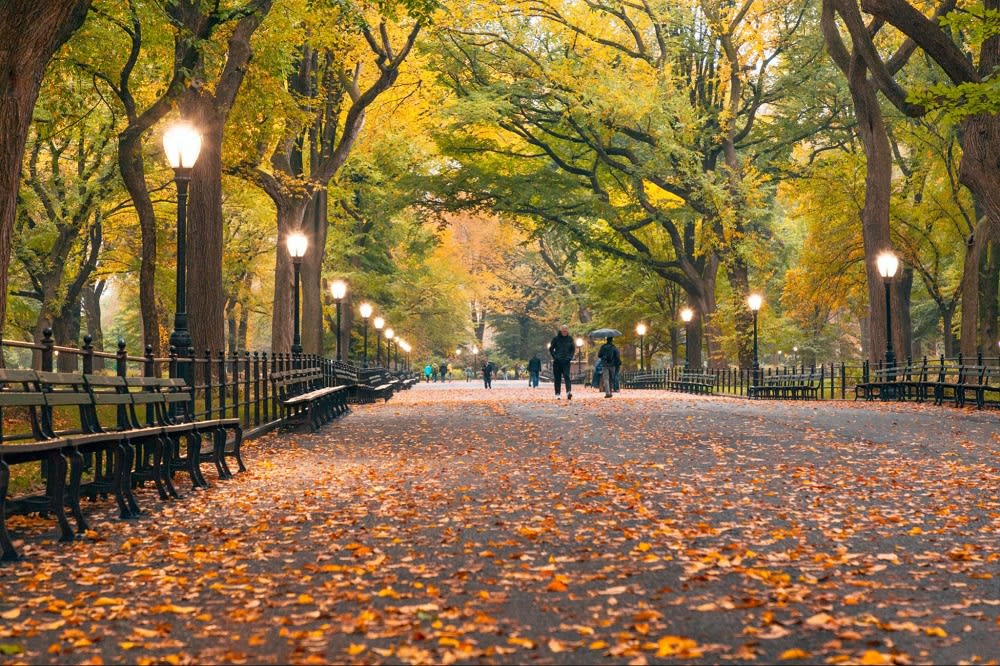 Relocating to NYC is a massive but worthy undertaking. Between the world-class museums and theaters, the exceptional culinary scene, the distinct architecture, and many additional pursuits surrounding you, leading a fulfilling lifestyle is a given. Once you've grasped the basics, you'll be living the high life in this one-of-a-kind city in no time! Ready to own your own piece of New York City real estate? Contact the team at Sukenik Glazer today.