New York City is home to a diverse range of neighborhoods, from charming communities to sleepy suburbs. The city is composed of five distinct boroughs and 59 community districts, each with its own personality. No matter what you are looking for, the City that Never Sleeps has something for everyone.

When it comes time to invest, the first order of business is establishing which neighborhood you want to buy. This might feel overwhelming, but don't worry — we're here to walk you through some of New York City's most popular neighborhoods in which to invest.


1. Tribeca
Tribeca is one of the city's oldest neighborhoods, with buildings dating back to the 1700s. During the Industrial Age, Tribeca served as a central hub due to the city's piers that relocated to the Hudson River and docked at Tribeca. It was not until the 1980s and 1990s that the community slowly transformed into a residential neighborhood. Today, it is considered one of the city's most upscale, exclusive neighborhoods and one of the most popular places to buy real estate.

One of the major draws this neighborhood offers is its convenient location. Tribeca is close to the heart of the city but remains far enough away from the commercial parts of Manhattan. As a result, it's the perfect neighborhood for those who want to live life outside of the hustle and bustle of city life. Residents enjoy the historic architecture, the Hudson River views, and the plethora of shops, restaurants, and coffee spots on every corner.

When it comes to real estate, Tribeca is known for its spacious buildings, which once served as factories and commercial spaces and now reflect the area's industrial past. These high-rises come with impressive amenities and expansive floorplans. There are also classic lofts and studios, many of which offer stunning views of the Hudson River. Tribeca real estate tends to be on the higher end due to its prime location, idyllic atmosphere, and top-notch amenities. Although this neighborhood attracts individuals from all walks of life, it is especially popular among more established working professionals and families looking for a safe place to raise their children.
2. West Village
The West Village isn't for everyone! Known as one of New York's most expensive neighborhoods, it serves as the bustling epicenter of NYC culture. With more than 200 years of occupation, the West Village is known for its bohemian and artistic roots. It was once a favorite of famous individuals, including writer Allen Ginsberg and artists like Diane Arbus, and was once at the center of some of history's most influential social and countercultural movements. This artistic and creative personality is still ingrained in the neighborhood to this day.

The West Village is characterized by its charming, tree-lined streets, quaint cobblestone streets, trendy cafes, and lively gastropubs, which give the area a European feel. The real estate here spans from 19th-century colonial brownstones to picturesque apartments and co-ops. Due to the history of this neighborhood, the majority of homes and condos have undergone renovations, incorporating modern elements while still managing to retain their historic charm. The West Village is home to individuals of varied demographics and backgrounds, including working professionals, growing families, and even celebrities. However, what unites all of these residents is the strong sense of community and their dedication to creating a safe, clean, and homey neighborhood. If you're looking for quiet streets and easy access to the Hudson River, the West Village might just be the ticket.
3. Chelsea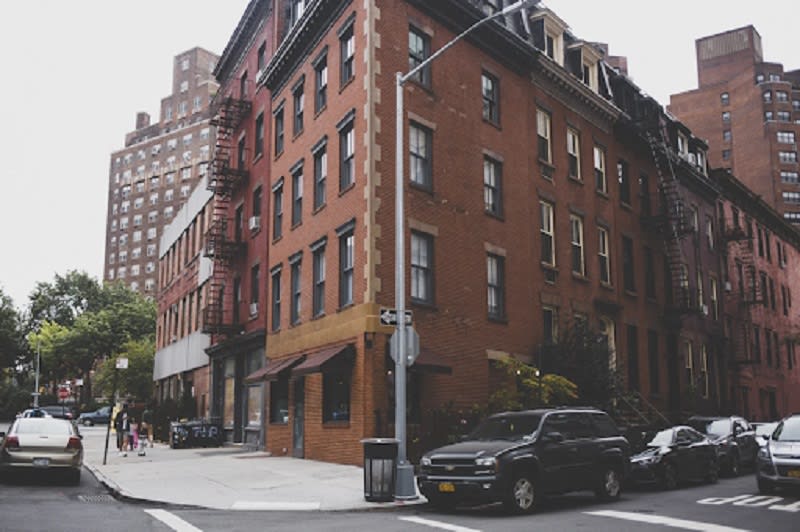 Located on the West Side of the borough of Manhattan, Chelsea is another popular neighborhood to consider investing in. Like many New York neighborhoods, Chelsea has a rich and fascinating history that stretches back to 1750. The Chelsea Piers once served the needs of the New York port, first as the city's premier passenger ship terminal then as an embarkation point for soldiers. It also served as a hub for iconic pop culture and art movements — famous figures such as Andy Warhol and Patti Smith have called Chelsea home.

Since then, this neighborhood has transformed into a desirable community to live and invest in. Today, Chelsea is home to historic architecture and some of the finest art galleries in the world. The center of the art scene is located on 10th and 11th avenue, which is lined with numerous galleries and museums.

In addition to its undeniable artistic influence, Chelsea is loved for its convenient location and accessible transportation. It is located near several subway lines, the PATH train, and Penn Station, making it a popular neighborhood for commuters. The notable dining scene is another perk of living in Chelsea, and Chelsea Market is at its center. This market is packed with a wide array of eateries, from casual options to upscale culinary experiences. Here you can find everything from live lobsters to gourmet cheeses. Chelsea is also home to the High Line, where old train tracks have been renovated into an elevated park. This tranquil park is the perfect place to connect with nature or soak up the sunshine. With so much to offer, Chelsea is one of the city's jewels when it comes to neighborhood life.
4. Gramercy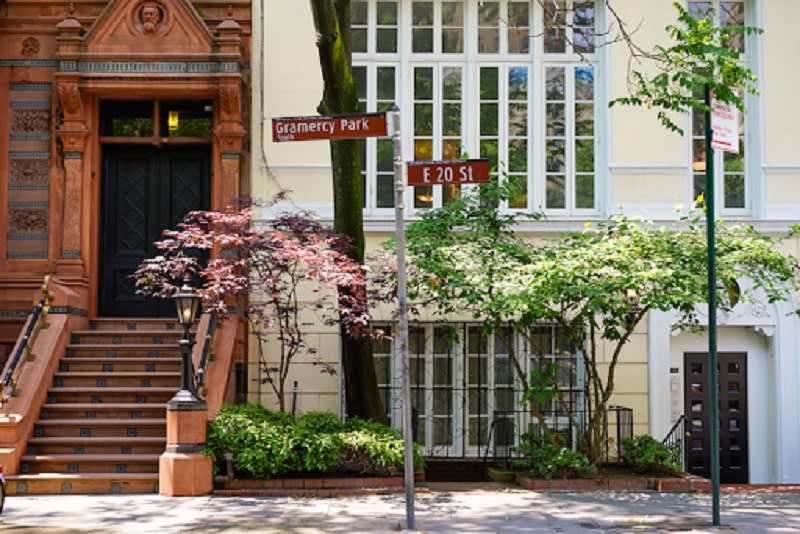 Thanks to its quiet atmosphere, beautiful homes, and quiet charm, Gramercy is quickly becoming another hot spot for real estate investment. This historic neighborhood, located on the east side of Manhattan, features classic buildings and tree-lined streets. Gramercy is a primarily residential neighborhood and lacks the things that define lifestyles in other neighborhoods, such as restaurants, stores, and bars. Instead, Gramercy is an urban oasis for those who value peace and quiet yet still want all the conveniences of the big city.

Although it has few tourist attractions, don't make the mistake of thinking Gramercy is boring! This neighborhood still offers plenty of quaint, affordable eateries and local shops. Some notable restaurateurs have moved into the neighborhood, including Danny Meyer and Todd English. Plus, the central location to Manhattan and Union Square offers residents a wealth of additional shops and restaurants within close proximity.

It is also home to Gramercy Park, which is renowned for its exclusivity and privacy. In fact, it remains a private park and is only accessible to residents who reside in the exclusive mansions that surround it. The park was designated as a historic district and added to the National Register of Historic Places in 1980. If you're looking to invest in a neighborhood known for its glitz and glam, this might not be the right place for you. If you're looking for a quiet haven and idyllic lifestyle, Gramercy Park is the perfect option to consider.
5. Greenwich Village
Located in the heart of Manhattan, Greenwich Village is a neighborhood with a long and fascinating history. It once served as the epicenter of the city's 1960s counterculture movement. This village was the birthplace of the beatnik generation. Since then, this idyllic, tree-lined neighborhood has become a popular place to invest in real estate. It is known for its tree-lined streets lined with bustling cafes, bars, and shops. It also has a variety of jazz clubs and off-Broadway theaters located in unassuming brownstones.

This neighborhood attracts a diverse group of residents who enjoy everything this lively and energetic neighborhood has to offer. The heart of Greenwich Village is the 9.75-acre Washington Square Park, one of the most famous spots in New York City. It's the perfect place to spend some time outdoors, read a book, enjoy a picnic or go on a jog. You'll leave this tranquil park feeling refreshed and inspired.

Life in Greenwich Village is anything but boring. There's always something exciting happening here, from bars that are open late to live music to performance art.

One of the major perks of living here — and one of the reasons this neighborhood often attracts investors — is its unbeatable location. Greenwich Village residents have easy access to Union Square and Midtown, as well as other areas downtown.
If you are ready to explore New York City luxury real estate, contact Sukenik Glazer today. Whether you're looking for a short-term rental or a forever home, Sukenik can walk you through the process from start to finish and help you find a place that's right for you. She is an expert in everything from Tribeca real estate to Wet Village homes for sale. Sukenik and her team can help you find a house that truly feels like home.