New York City has a myriad of colorful, diverse, and exciting neighborhoods, and each has its own unique personality. If you're unfamiliar with the city, deciding which neighborhood to buy a home in can feel like an overwhelming task.

But don't worry—we're here to walk you through some of the most sought-after neighborhoods in the city. Here we've profiled eleven New York communities to help you find your perfect match.
1. Tribeca
Since it morphed into a residential neighborhood in the 1980s and '90s, Tribeca has steadily become one of the city's most upscale and elite neighborhoods to purchase real estate. Today, Tribeca is a safe, vibrant, and family-friendly place to reside. It is an excellent option for those who want to be close to the city's heart yet still prefer peace and quiet away from the hustle and bustle of city life.

In addition to a convenient location, residents of this neighborhood enjoy a top-notch dining scene, excellent schools, all the activities and fresh air of Hudson River Park and a downtown vibe. Here you will find luxury high-rises with incredible amenities and spacious floorplans, as well as classic lofts and studios—many of which have scenic views of the Hudson River. Although it's home to individuals from all walks of life, Tribeca residents tend to be more established professionals and families looking for a quiet New York way of living.
2. West Village
One of New York's most beloved neighborhoods, the West Village is known for its idyllic and charming personality. The West Village was initially known as an essential landmark for American bohemian culture in the early and mid-20th century.

Although the city has changed quite a bit since its early days, the West Village still represents the city's romantic side. A walk down the quaint tree-lined cobblestone streets reveals brick townhomes and brownstones with the occasional cafe or coffee shop tucked in. A plethora of these homes have undergone extensive renovations, making them the perfect combination of classic and modern. West Village is known for its small-town and close-knit community ambiance.

However, as one of the city's most expensive neighborhoods, living here doesn't come cheap. Those who are lucky enough to call this picturesque neighborhood home enjoy plenty to do, such as a casual evening out at the Village Vanguard jazz club.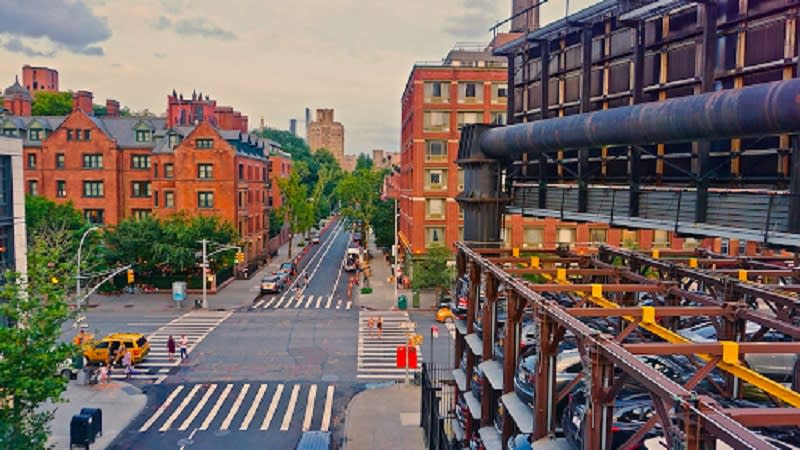 3. Chelsea
Chelsea, located on the West Side of Manhattan, is one of New York City's oldest neighborhoods. It also has a long and fascinating history that includes social activists and social expression. Since its beginning, this neighborhood has had a reputation for being an artistic and creative hub. It is famously known for being home to various celebrities, including Andy Warhol and Patti Smith.

Now, this thriving neighborhood is home to world-famous architecture and more than 200 art galleries. Living here has plenty of appealing qualities, including culture, restaurants, and an easy commute to anywhere in Manhattan. Enjoy a night at Chelsea Market, a hub for foodies, take in the beautiful landscape and sights along the High Line, or get some exercise on the West Side Highway, a lovely path along the Hudson River.
4. Gramercy
The rich history of Gramercy stretches back to the 1800s when this New York neighborhood was designed to house elite families. In fact, the Roosevelts lived here for decades. Over the past decades, it has been home to various fashionable individuals, including writers, artists, and politicians.

Although Gramercy is centrally located to Manhattan, the residents who reside here enjoy the cozy village charm, serene environment, and central location. Large and expansive brownstones are among some of the most beautiful in the city. Additionally, trees, flowers, and small gardens are a common sight on almost every street, further adding to the charm of this community. The members-only Gramercy Park is a great way to escape and enjoy a day soaking up the sunshine.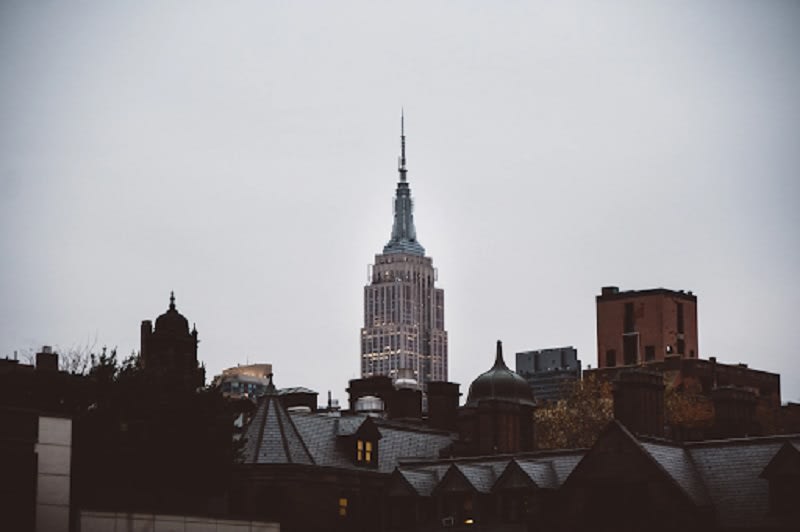 5. Greenwich Village
Greenwich Village, more commonly known to locals as "The Village',' is the heart of lower Manhattan. Historically, The Village has been a focal point for artists, writers, and musicians in the city. This pleasant neighborhood, one of the most desirable neighborhoods in the City, is home to the famous and picturesque Washington Square Park.

Charming tree-lined streets, restaurants, bars, and cafes make this one of the most expensive neighborhoods in the city. Greenwich Village is also loved for its ideal location, which allows for easy access to Union Station and Midtown, as well as other downtown neighborhoods. The real estate here typically consists of high-rise full-service buildings on Park Avenue and Fifth Avenue, as well as a small sprinkling of well-maintained brownstones.
6. Lower East Side
The Lower East Side is most famously known for its influx of European immigrants in the 19th and early 20th-century. It is also the center of Jewish life in New York City. Today, the Lower East Side is considered one of the city's liveliest neighborhoods and has a plethora in store. Here you will find endless options for nightlife, dining, and entertainment, making it an excellent choice for Manhattanites who want to be close to all the action.

Although this neighborhood attracts many young professionals, individuals from all walks of life are drawn to the unpretentious, down-to-earth ambiance. The real estate here primarily consists of pre-war walk-up apartments and a sprinkling of modern luxury high-rises that have been constructed in recent years.


7. NoHo
NoHo, which is short for 'North of Houston Street,' is a tiny neighborhood that encompasses roughly ten small city blocks. This lower Manhattan neighborhood once served as an industrial area and was known as the Warehouse District. Today, however, this chic neighborhood is a highly desirable place to call home.

Spacious lofts, trendy boutiques, and charming cafes abound in this small neighborhood. Lofts and walk-ups are common here. NoHo attracts a diverse group of people, spanning from artists to Wall Street tycoons. The convenient location makes it a suitable option for those working in Midtown or the Financial District, as it is situated in the middle of both and has subway lines close by.
8. Nomad
Nomad, which is short for North of Madison Square Park, is (of course) located north of the famous Madison Square Park. Since the park's founding in 1847, this neighborhood has become a tight-knit enclave. A walk through this illustrious neighborhood will reveal regal brownstones and mansions, as well as a handful of pre-war buildings.

Over the years, Nomad has become famous for its luxurious boutique hotels and renowned dining scenes. Additionally, this neighborhood is appreciated for its central location in Manhattan and convenient access to the entire city. It is considered the mecca of New York's creative and tech industries and has something for everyone.
9. SoHo
As perhaps the city's most fashionable neighborhood, South of Houston or SoHo is a dream for creative types. This neighborhood was once filled with house manufacturing factories in the 1950s, but the warehouses have since been replaced with photo studios, art galleries, and fashion houses. Cast-iron buildings and narrow cobblestone streets give the neighborhood its charming and historical character. The real estate here offers loft living and luxury co-ops and condos.

There's plenty to explore here, including boutiques, quirky shops, and a thriving nightlife. If shopping is your guilty pleasure, you'll love what's available here. Be prepared for everything from extravagant designer stores to unique, independent boutiques. In addition to the creative atmosphere, residents appreciate the central location and proximity to downtown. This makes for a leisurely walk or ride around the city.
10. Dumbo
Down under the Manhattan Bridge overpass, you'll find Dumbo, the neighborhood's name and acronym for its Brooklyn location. Home to numerous cutting-edge eateries, this community is a favorite for foodies who want to pair a side of skyline views with their meal. Young professionals flock to this area, attracted to the way its trendsetting ambiance works in tandem with its artistic vibe. This corner of Brooklyn used to be primarily industrial, so real estate in this community largely consists of renovated warehouses and reimagined lofts.

As Brooklyn's most expensive neighborhood, Dumbo is ideal for the long-term investor hoping to put down roots in New York City and who isn't afraid to tackle design remodels. Dumbo's proximity to Brooklyn's cultural scene makes this enclave perfect for patrons of the arts, and its endearingly historic cobblestone streets are quiet enough for growing families.
If you are ready to make the big move to New York City, contact The Sukenik Glazer Team today. This talented trio sports real estate expertise, and each is considered one of the top realtors in NYC. They serve a wide range of neighborhoods and know everything from Tribeca open houses to West Village real estate for sale. Their professionalism, experience, and dedication to clients will guide you through the moving process and help you find your dream home.