Smart home app security
There is a wide array of apps that allow you to monitor and control your in-home security system from anywhere in the world. If you're afraid you left your door unlocked, want to turn on the lights before you get home, or you forgot to set the alarm, you can now handle that easily and remotely via an app on your phone.

Smart home security systems also record and stream live footage, allowing you to check on your home or family any time of day. Smartphone security systems use your home Wi-Fi network to allow you to interact with any feature in the system you want. Certain apps even allow you to make rules that will alert the system of any specific activity. For example, if someone were to trip the motion detector lights in front of your house, it could trigger the cameras to turn on and start recording. Make sure to do research and see what app is the best fit for your location and living accommodations.
Keyless entry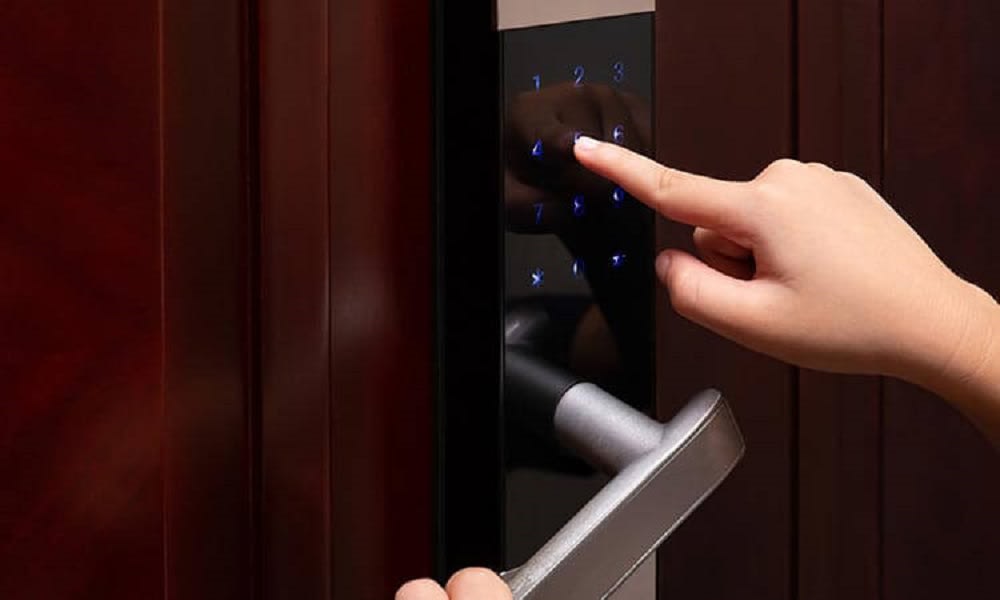 Credit: Home Security Store

Keyless entry means no more lost keys or broken locks. Many homeowners look at this system as only for offices and apartment buildings, but more and more homeowners are opting for this method as it allows them to have more control over who can get into their house. The codes can be changed as often as you deem fit, making it difficult for the wrong people to get access. You can even assign different people their own unique codes so that you can monitor who is coming to and from your home and when.

Keyless locks can easily be acquired at many hardware stores and are simple to install. They're also an affordable luxury upgrade. Depending on the type of lock you get, they'll cost you between $100 and $300.
Install motion sensor lights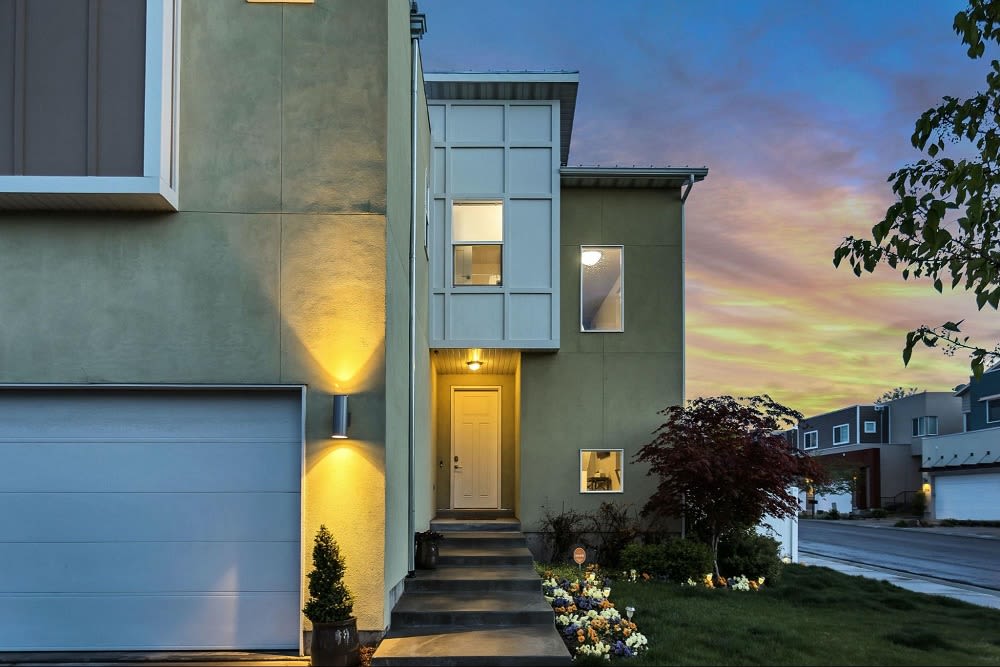 A well-lit home is less likely to be targeted by home invaders, and also makes your Manhattan home safer to navigate at night. Motion sensor lights are especially beneficial for accessing your front door at night.
There are many lighting options for you to choose from to illuminate large or targeted areas of your home's stoop, courtyard, or entryway. Invest in some solar-powered LEDs to increase energy efficiency. Be strategic about where you place your motion sensor lights, and coordinate with your curb appeal and security cameras. You'll also want to invest in water, cold, and heatproof lights, so you don't have to worry about inclement weather short-circuiting them.
Install cameras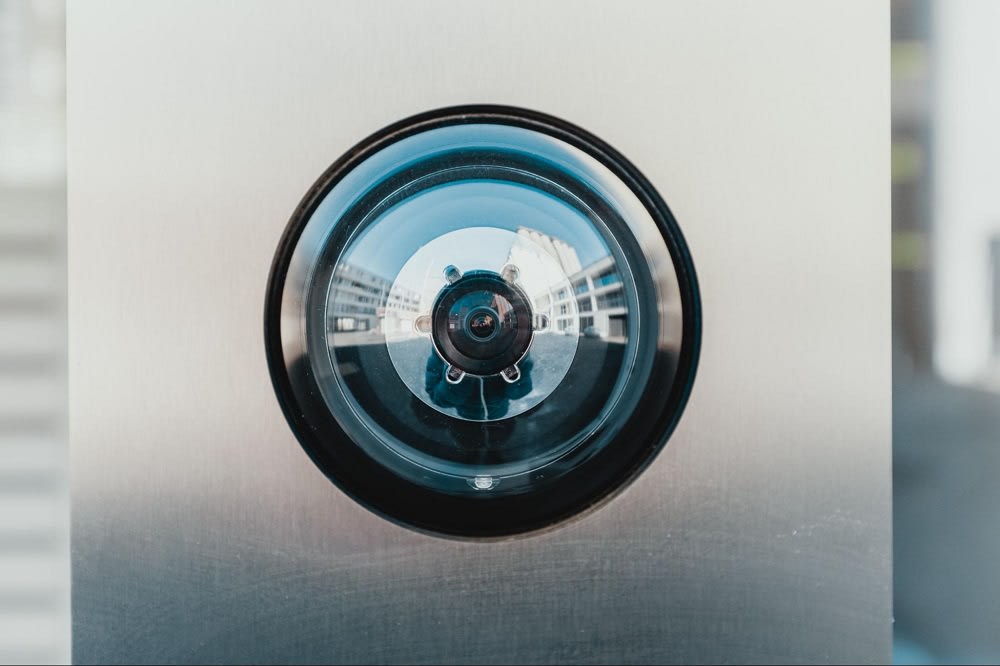 Cameras are a great way to keep an eye on what is happening in and around your Manhattan real estate at all times. Cameras stationed at strategic points around your home will deter intruders from considering your home for a break-in. Depending on which models you choose your security cameras can stream, record, and respond to motion or a timer.
Security cameras are easily installed and can be fairly inexpensive depending on what kind of performance you're seeking (and how many you want to be installed). Make sure you strategically place your cameras to cover critical points around your property. Include some obvious spots to deter invaders, while ensuring others are hidden.
Make a safe room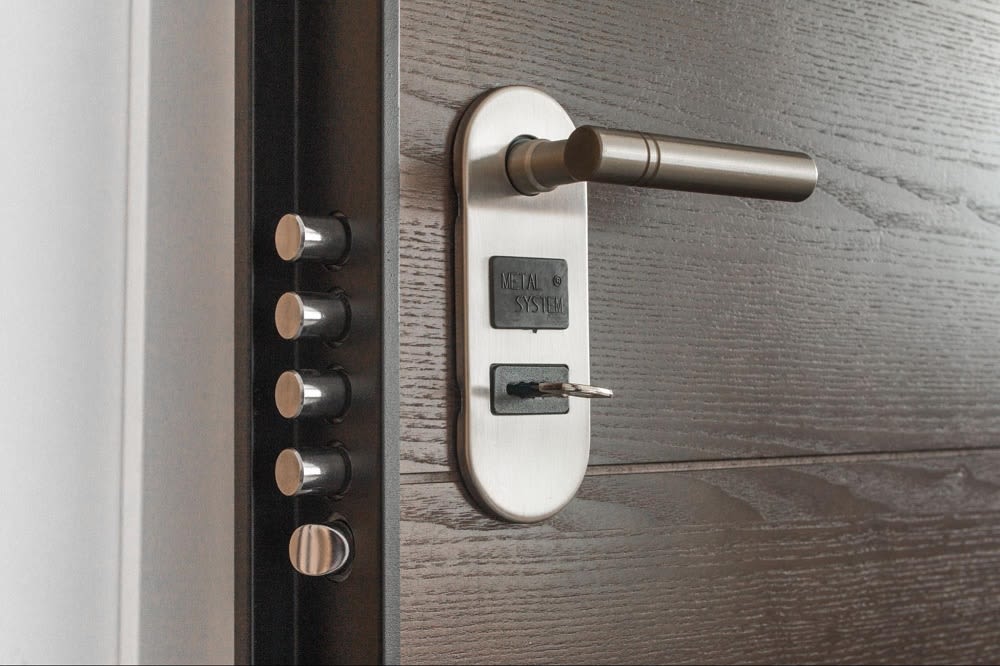 A safe room is an excellent addition to any luxury house or penthouse in Manhattan, as they ensure you and your loved ones are protected in case of a break-in. A safe room is a spot you can lock yourself in if an intruder is inside your home. You can make a safe room out of any room in your home and decorate it any way you see fit. You may want food, water, and something to sleep on in the event you are forced to be inside for a long period of time.
Things you'll want to make sure to include in your safe room are:
A solid door that can withstand force; think thick, solid wood or steel.

A reinforced door frame.

Multiple locks on different areas of the door.

Shatterproof windows if there are any windows in the room.

A phone in case you don't have service or had to leave your cell phone behind.

A mini-fridge for food and water

Blankets and other bedding
Install window stops
Window stops are a genius invention that make it extremely hard for anyone to slip into your home via the windows. Window stops only allow a small opening in your window, so you can still air out your home, but a human body can't squeeze through. The installation process is affordable and fast overall, and you can always have them uninstalled should you need to open your windows fully, or want to redecorate.
Install a video doorbell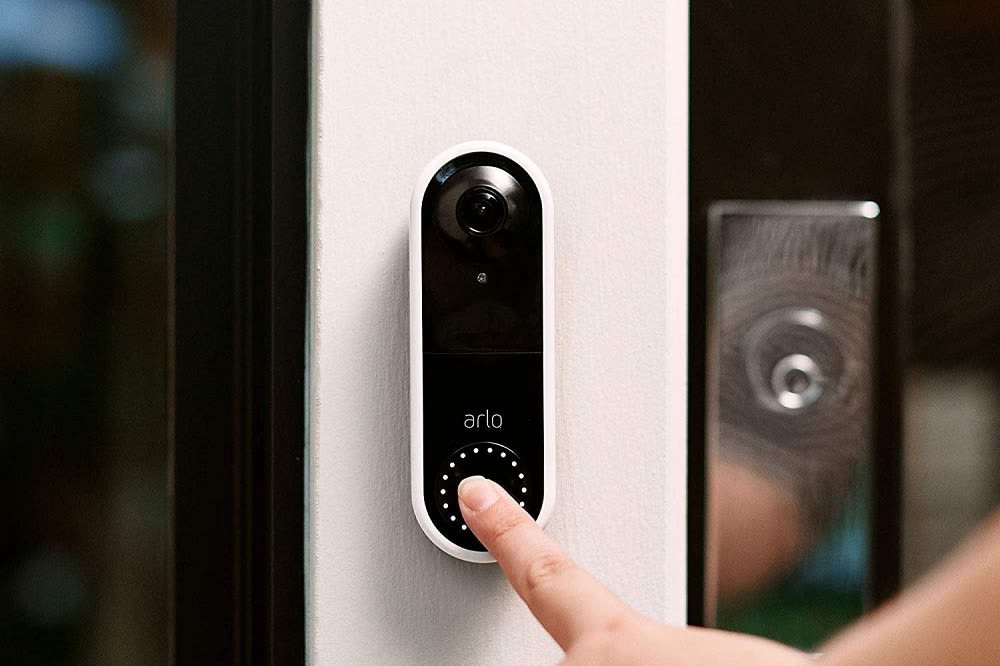 Credit: Digital Trends
A video doorbell allows you to know who's at your front door in Manhattan, at any time, and wherever you're located. Video doorbells link to your smartphone via an app, alerting you when someone is near your front door, or when unusual motion has been detected. They also record footage, so you can go back in time and see who was at your door and when. Most video doorbells include night vision, and many allow you to speak to the person at your door. This is a helpful tool for deciding when you're needed at the front door or to deter neighborhood package thieves.

Video doorbells are very easily installed and can be set up completely from your smartphone. There are many functional and aesthetic options for smart doorbells, so decide on a price range, and do some research before making a choice for your Manhattan abode.
Purchase an alarm system
Investing in a home alarm system is one of the best ways to keep your Manhattan home safe. There's nothing more valuable than ensuring your loved one's safety and peace of mind while in the home—and having an alarm system accomplishes both. Studies show that 83% of burglars looked for signs of an alarm system before attempting to break into a house. On top of deterring invaders and keeping you safe, an alarm system can also require very little energy input. Some systems can pair with internet-controlled thermostats and lights and work to conserve energy.

Many homeowner insurance companies offer a premium discount of between 5% to 20% if you have a professionally monitored security system installed. The higher rates are for the systems that have environmental monitoring as well as burglary protection. Any investment in a security system will also result in a high return on investment if you choose to sell your Manhattan luxury real estate.
Hunting for luxury real estate in Manhattan?
If you're interested in buying or selling a Manhattan luxury home,
broker Darren Sukenik
has the market insights, experience, and personalized customer service to make your real estate journey productive and stress-free. Whatever Manhattan neighborhoods you're searching in,
the Sukenik Glazer Team
is standing by to help.