The West Village of New York City is celebrated for its fashion boutiques and eclectic shops. The cobblestoned streets are lined with innovative, funky, charming, and whimsical shops — some of which are all of these in one! The historic Federal-style townhouses have been renovated, updated, and designed to suit the area's luxury shopping needs, and each building is unique to the shop's creative design. From high-end Parisian fashion to enchanting locally made accessories, the West Village has it all. Take a stroll through the West Village and visit these can't-miss boutiques.
Maison Margiela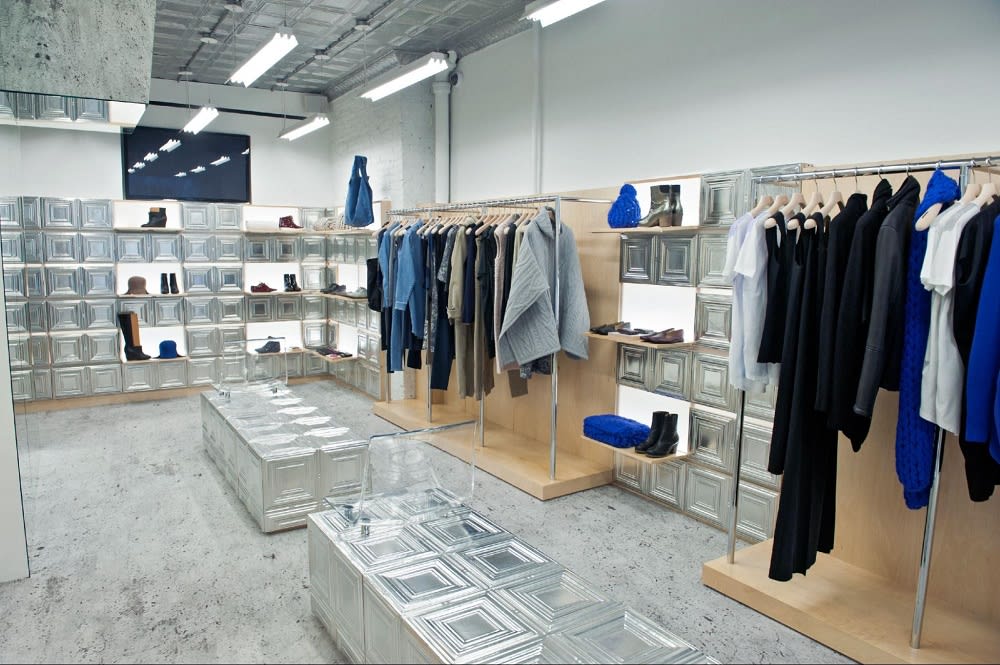 Photo courtesy of Time Out
With dozens of locations across the globe,
Maison Margiela
is a boutique shop specializing in men's and women's fashion, eyewear, fragrances, and jewelry. Founded in 1988 in Paris, Maison Margiela has brought avant-garde and iconic fashion to the world for over two decades. Offering the highest-quality luxury fashions you can find, Maison Margiela uses unconventional materials to make a statement, like their deconstructed sneakers, clothes fashioned from wire hangers, and pantsuits made from 1970s upholstery.
Breaking creative boundaries, Maison Margiela promises incredible, lasting designs for years to come. The New York location resembles an artist's loft with high ceilings, industrial decor, and minimalist design. It's truly all about the fashion at Maison Margiela — visit their boutique shop for an inspiring and innovative fashion experience.
801 Greenwich Street
New York, NY
Goorin Bros. Hat Shop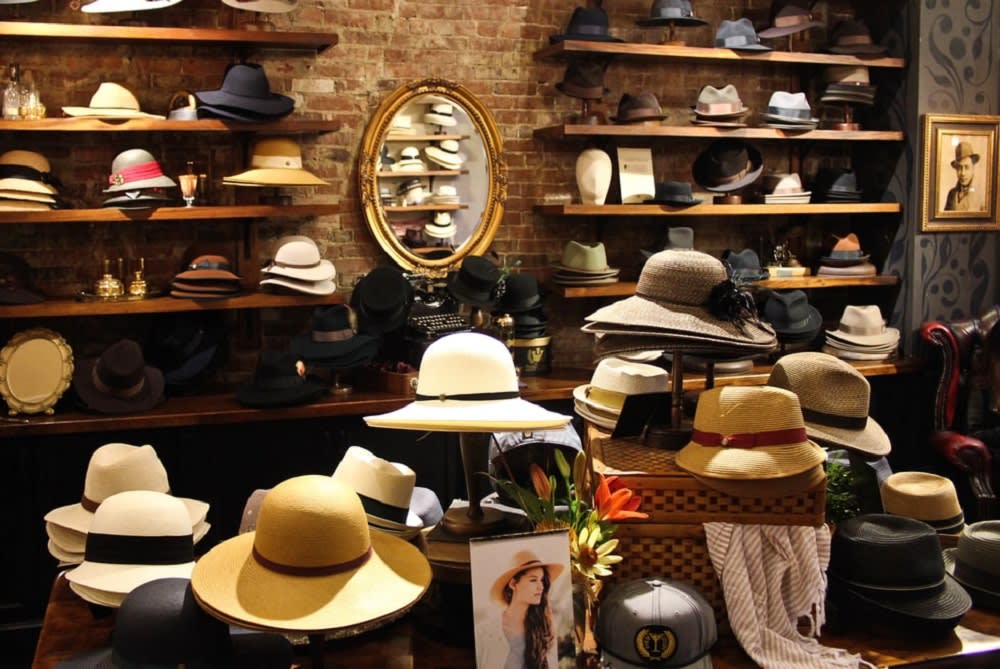 Photo courtesy of SHOPenauer
Cassel Goorin started Goorin, Shapira & Co. in 1895 in Pittsburgh, Pennsylvania on the back of his horse cart. After a booming few decades, the family moved the business to San Francisco in 1949. Family-owned ever since,
Goorin Bros. Hat Shop
is a testament to determination, growth, and innovation. What was once a popular shop for the best designer fedoras and top hats has grown to include the popular trucker-style hat and men and women's sweatshirts, T-shirts, and backpacks.
Goorin takes great pride in the quality of their goods and understands that each hat style is designed with intricate proportions and care. Hats are a statement piece, and each of their hats comes in at least four different sizes and is expertly made to fit unique head shapes. They even offer personalized fittings to make sure your hat choice accentuates your frame and gives you that sought-after classy look. A truly unique spot in West Village, Goorin Bros. Hat Shop provides a fun shopping experience with distinctive styles for all tastes.
337 Bleecker Street
New York, NY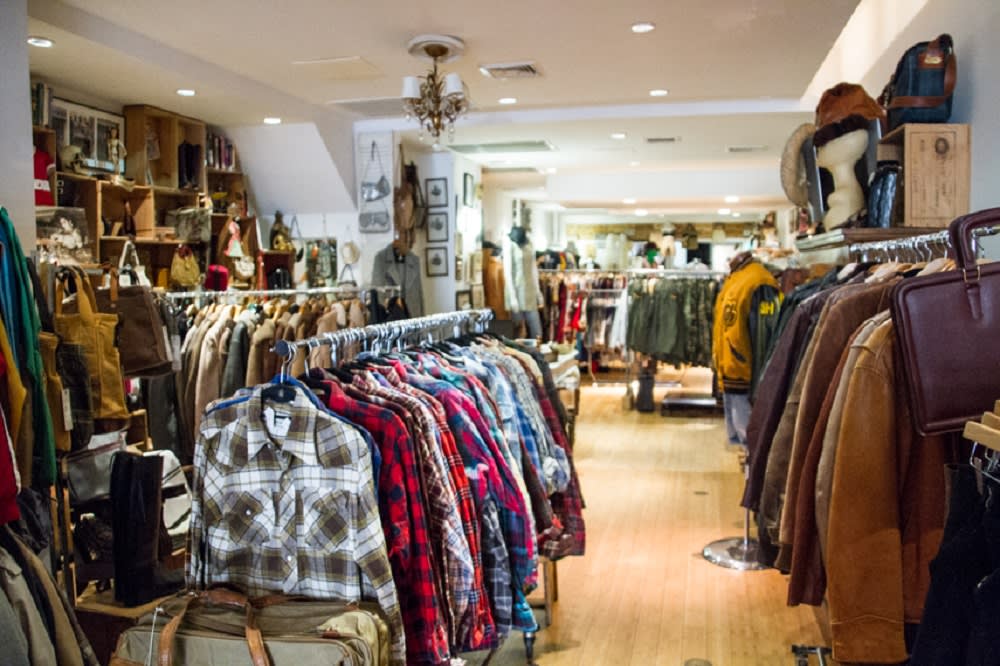 Photo courtesy of sideways.nyc
Hamlet's Vintage
The largest vintage store in the West Village,
Hamlet's Vintage
has been around since 2007 and offers unique vintage finds for men and women from the 1940s through the '80s. A true vintage clothing shop, Hamlet's hand-selects each item to ensure quality and authenticity and often showcases designer brands and rare finds. Inventory is sourced through vintage collectors from around the world, bringing the best of the best to the West Village.
Owner Hamlet Tallaj has been scouring the world for the most eclectic vintage pieces for over a decade. Favoring throwback styles over designers, Hamlet's Vintage is a treasure trove of unique items throughout the decades — some even call it a museum of fashion through the ages! You never know what you might find in Hamlet's, so make sure to dedicate enough time to peruse the racks and try on a few eye-catching selections. You just might walk away with the next trendsetting piece!

146 West 4th Street
New York, NY
Madame Matovu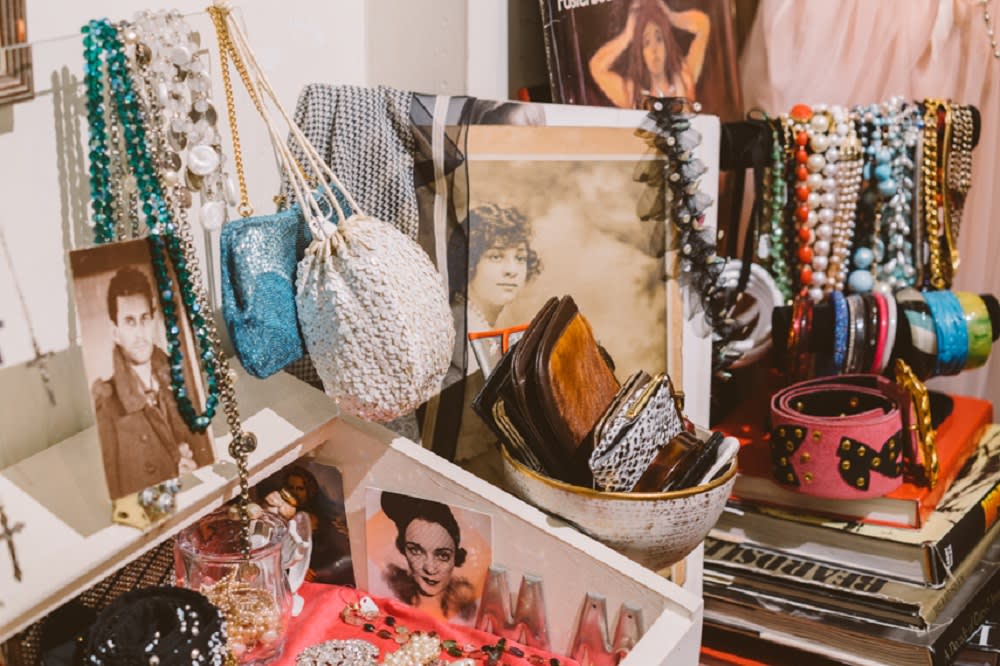 Photo courtesy of sideways.nyc
For glamorous vintage, visit
Madame Matovu
on West 10th Street. Owner Rosemary Wettenhall founded the small shop, which specializes in luxury vintage goods, in 2007. With items based on her Ugandan heritage and extensive world travels, Rosemary's shop is a well-loved hidden gem in the West Village. With ever-changing displays to match moods, collections, and themes throughout the year, Madame Matovu's chic
antique collection
of fashion statements, accessories and jewelry is beautiful and artfully curated.
The shop itself is small, and the glamorous collection bursts from every rack, shelf, and stand in the cozy narrow space. Guests are invited to take their time while browsing — Rosemary is happy to converse with guests about her travels and inspirations and will even help you select the perfect runway-ready piece to enhance your look.


240 West 10th Street
New York, NY
Pink Olive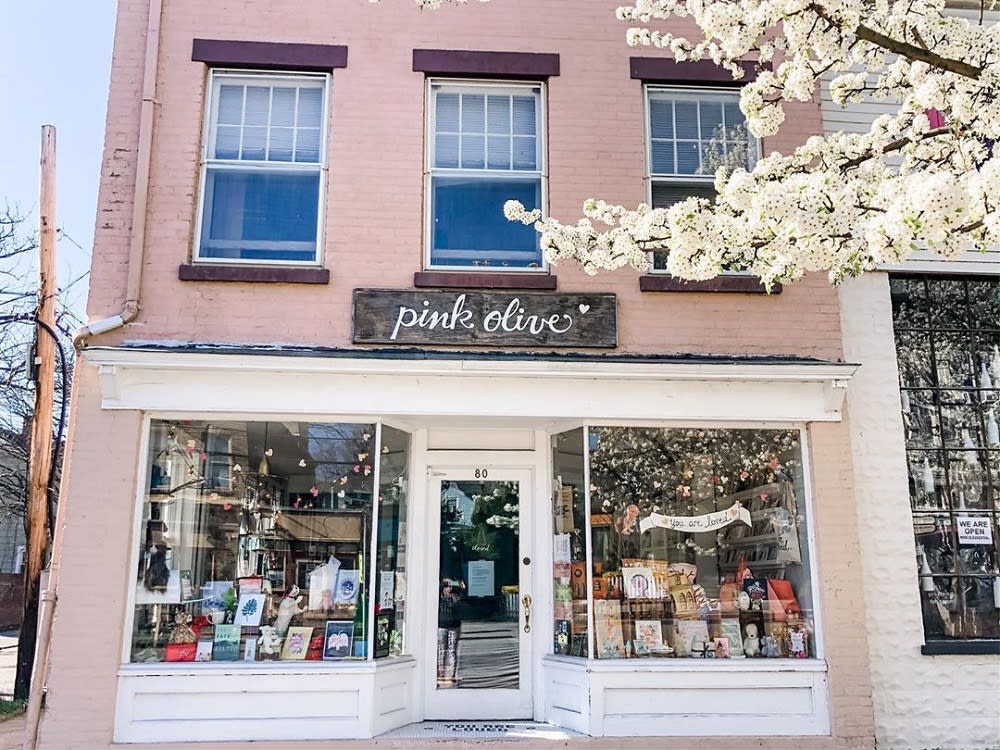 Photo courtesy of Pink Olive
A whimsical gift shop specializing in innovative, beautiful, and inspiring goods,
Pink Olive
brings a touch of fun to the shops in West Village. Owner and founder Grace Kang is passionate about gift-giving, and after a few decades spent climbing the corporate ladder, she decided to branch out and open her own business. Pink Olive was born from her desire to give the West Village community a beautiful, whimsical place to shop for unique treasures.
The award-winning shop features top-of-the-line paper goods and stationery, locally made baby products and jewelry, candles, and decor for every room in the house. The shop hosts special events throughout the year, like author visits, workshops, bake sales, and parties. Shopping at Pink Olive boutique is fun, energizing, and refreshing!
439 East 9th Street
New York, NY
Pippin Vintage Jewelry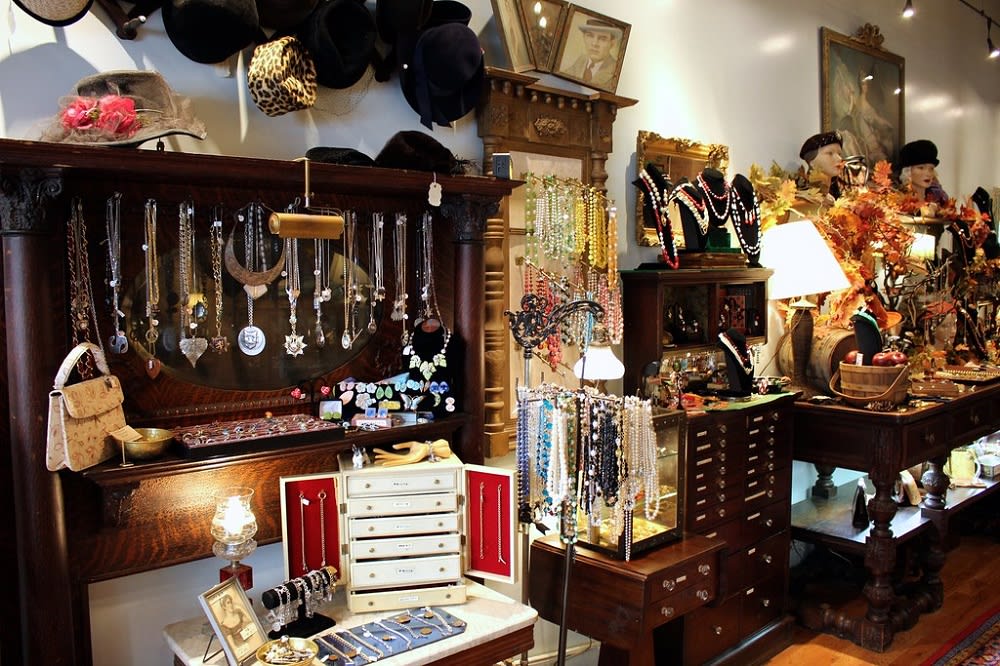 Photo courtesy of Gem Gossip
New York City's hidden gem for rare and fun pieces,
Pippin Vintage Jewelry
is a boutique experience like no other. With its
Instagram-worthy
collection, Pippin's offers a diverse selection of vintage, antique, costume, and fine jewelry ranging from Georgian to art deco, mid-century, and beyond. Their curated collections have a little bit of everything — earrings, brooches, watches, necklaces, bracelets, and men's selections. There is a treasure to be found for all interests at Pippin Vintage.
Rachel and Stephen Cooper opened the boutique in 2004 after Stephen spent some time running an antique stand at Chelsea Market. Named after their pup, Pippin Vintage became a staple of the West Village neighborhood and opened a sister store in 2006 in an old carriage house in Chelsea. Offering beautiful finds and antique furniture pieces, Pippin Vintage offers much to explore in both locations.


112 W 17th Street
New York, NY
Three Lives & Company
Photo courtesy of The New York Times
Known as the "archetype of a neighborhood hangout" and the "pocket of civility" by the Greenwich Village Historical Society,
Three Lives & Company
is the local bookstore that is so much more. Offering an artistic display of books and a commitment to their clients like no other small business in the neighborhood, Three Lives & Company thrives on a passion for reading and bringing lesser-known titles to the neighborhood.
Having survived the explosion of chain stores and digital retailers, Three Lives has been a constant in the Greenwich and West Village communities since 1978. It's more than a bookstore — it's a community gathering place where cheerful chatter fills the space even more than the inventory. Decorated with homey trinkets and vintage library lamps, Three Lives & Company is one of the best bookstores to find your next read or catch up with the neighbors.


238 W 10th Street
New York, NY
Otte New York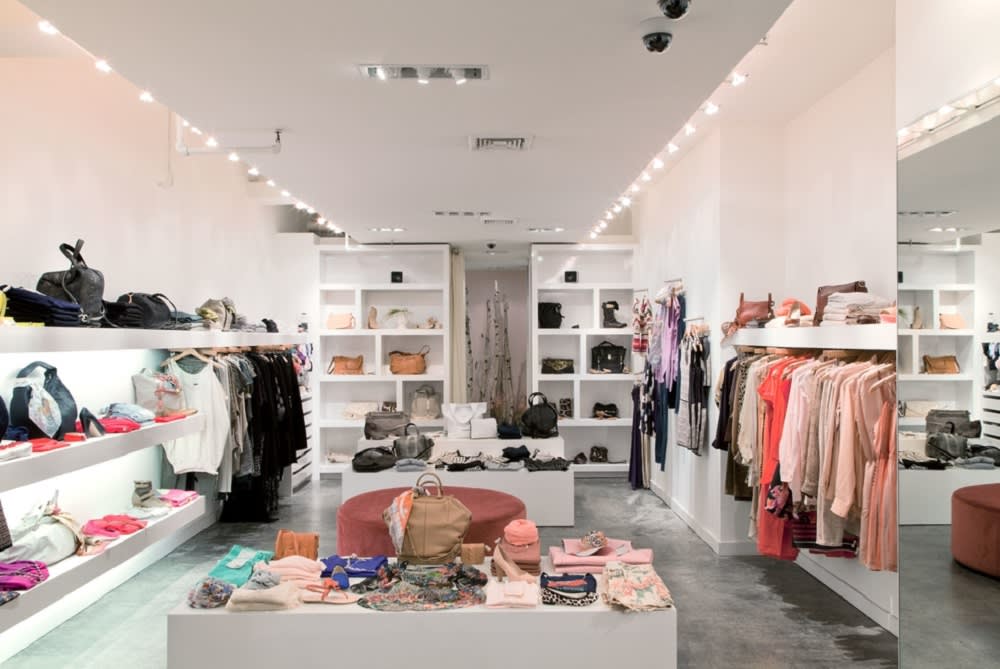 Photo courtesy of SHOPenauer
For understated luxury and contemporary design, visit
Otte New York
. With multiple locations throughout the city, Otte is a high-end women's fashion boutique featuring designer brands like 3.1, Alexander Wang, Kenzo, and Isabel Marant in addition to its own line. Otte is considered a staple of New York City fashion, and its brick-and-mortar shops have thrived over the years. Always bustling with guests, Otte (Korean for "clothing" with an added "e" for flair) is one of the top destinations for tourists and celebrities alike.
Owned and operated by Kay Lee, a graduate of Parsons with a degree in fashion design, the shop is a passion project-turned-incredibly successful career. Kay Lee wears many hats in the world of fashion: she designs and produces the in-house brand in addition to running several locations and an online store. She loves bringing unique finds to her customers and prides herself on hiring devoted and knowledgeable staff — it's important to her that customers walk away with new pieces they can't wait to show off.


121 Greenwich Avenue
New York, NY
Sukenik Glazer
is an award-winning broker partnership of top-producing real estate agents in New York City. Specializing in luxury real estate in the
West Village
, Darren and Benjamin make navigating the market easier than ever and place client relationships above all. Join the SGT family for your next move —
contact
the team today to find your next dream property in the city!