Whether you're purchasing
Tribeca real estate
, selling or refinancing an existing mortgage on your
West Village
house, your lender will request a home appraisal. The reason for this is simple: Your NYC home is the bank's collateral, and in order to protect their interest, they need to thoroughly evaluate the value of your property.
Though this process may seem quite straightforward, understanding what appraisals are and why, when, and how to get them is more complex than you might expect.


Every minute detail about your home can affect its value, from the amount of natural light it gets to the finishes. In addition to visible features, appraisers also scrutinize other variables, including the building's financials and maintenance records. You may be a bit intimidated by the appraisal process, considering the array of factors needed when getting an appraisal. Fret not!


This detailed guide will help you understand what an appraisal is, why you need one, and when and how to get a fair assessment when buying, selling, or refinancing your home.
What to know about NYC home appraisals
Defining appraisal
According to Investopedia, "an
appraisal
is a valuation of property, such as real estate, a business, collective, or an antique, by the estimate of an authorized person. The authorized appraiser must have a designation from a regulatory body governing the jurisdiction of the appraiser. Appraisals are typically used for insurance and
taxation
purposes or to determine a possible selling price for an item or property."
In layman's terms, a home appraisal is an analysis of a property's worth to ensure the price reflects the property's condition, age, location, and features, such as the number of bedrooms.


As a home buyer, the appraisal is one of the most important steps in a successful home closing. An appraisal can positively or negatively affect the sale of the property. For instance, mortgage lenders will likely decline to fund the home purchase if a home appraisal comes in below the purchase price. Unless the prospective buyer is willing to determine the difference between the appraised value and the lender's financing offer, the transaction will not be approved.

What does an appraiser do?
Lenders have a trusted roster of appraisers to help determine a property's value. The appraisal process takes between 30 and 45 minutes on-site, plus additional work off-site, and can range in price from $350 to $750. The appraiser follows strict guidelines set forth by the
Uniform Standards of Professional Appraisal Practice
(USPAP). Appraisers are typically local to the area and use their regional and real estate market knowledge to help in their assessment.

Who needs an appraisal?
Whether you're selling, buying, or refinancing, you'll need to have the home appraised. When refinancing your home, you'll need an appraisal before a lender approves the procedure. Sellers will work with the home buyer to schedule an appraisal before their property is sold, ensuring the buyer is getting what they paid for. If you are purchasing NYC real estate and going through a lender, the bank will require an appraisal. The lender will provide money based on the property's worth estimated during an appraisal.

Buying a home? Here's what you need to know.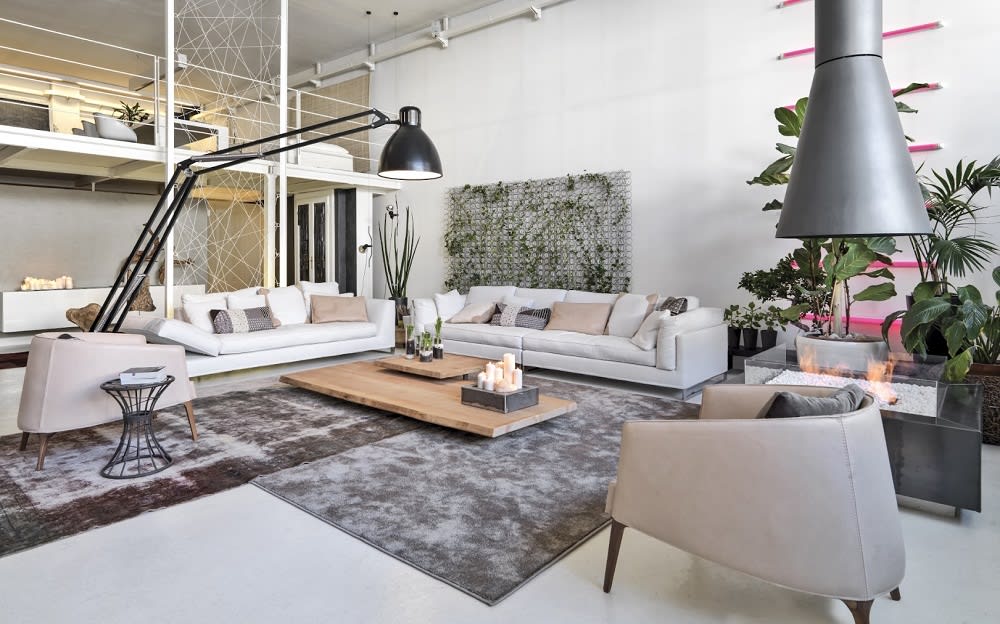 Once your offer on a stunning loft in Tribeca has been accepted, you'll need to arrange a home inspection and appraisal before popping the champagne. If you're going through a mortgage lender, the appraisal is one of the most important steps toward a successful home closing.
How much money the lender provides is primarily impacted by the appraisal. The bank will assign an appraiser once you have gone under contract on the property at hand. The appraiser will evaluate the following:


Location: Where the property is located has a major impact on its appraised value. This goes beyond the city it's in and accounts for neighborhood and lot location.



Size and room count: The appraiser will meticulously examine the home's interior and exterior, taking note of the square footage and how many rooms there are.



Overall condition: When the home was built, what materials were used, and the property's overall condition will be noted. The seller should ensure any flaws and repairs are handled before the appraisal.



Community amenities: An appraiser will note your neighborhood and its amenities, including parks, schools, nature preserves, shops, etc. Community amenities will significantly affect your home's value — more amenities lead to a higher home listing price.



Comparables:

After the initial home inspection, the appraiser researches recently sold homes in your neighborhood, also known as

comps

. This gives them an idea of how your NYC property sizes up to others that have recently sold and helps them calculate the home's worth based on current housing market values.

Final report: The appraiser then prepares a complete property and market analysis, which typically includes your house's size and condition, a record of any major structural issues, notes about recent home renovations and photographs, sketches, and maps of your property.
What should home sellers know?
There are several elements to consider as you prepare your NYC home for an appraisal as a seller. Take note of minor repairs, cleaning, and other touch-ups your home needs to ensure a favorable appraisal. Here are some tips to help you prepare for your appraisal:


Get an early appraisal: If you're concerned about your home's worth, hire your own appraiser to come in and note areas of concern before putting your property on the market. An early appraisal gives you the chance to address anything that might put your home's value at risk, such as structural issues or broken fixtures. Even if you don't make any changes, this early appraisal will help you price the home.



Think like a buyer:

Imagine you are a prospective buyer of the NYC property in question. Would you like what you see? Is it beautiful, inviting, and liveable? Consider

staging your home

to appeal to buyers and get your home on and off the market fast. Showing a perfectly decorated Tribeca luxury home to house hunters is sure to speed along the sales process!

Do a walk-through with your agent: Consulting with your trusted agent is key when you're listing your home for sale. Your agent will share their insight and make suggestions to ensure you get the highest possible value for your property.
Review previous appraisals: You'll want to look into past appraisals that lowered your

home's value in the past and address these issues.



Gather documents: Keep all critical documentation organized, including a land survey that verifies property size, proof of your home's most recent sale price, and a list of recent improvements/renovations complete with receipts. Keeping all of your documents in order will help expedite the home appraisal process.



Basic prep for the appraisal: Ensure areas around your home is cleared of clutter and contain any pets to ensure the appraiser has an easier time with the inspection.



Tidy up: Make sure the home is deep-cleaned before an appraisal. Hiring a professional cleaning company will ensure the appraiser has a spotless home to walk through and photograph.



Double-check and safeguard: Ensure there are no safety issues, such as dysfunctional smoke detectors, broken windows, missing handrails, etc. If a buyer drops by for a viewing and sees broken fixtures or appliances, chances are they will ask you, the seller, to fix them. Double-check that everything in your home is in excellent working order.
What should refinancers know?
Just as when you first bought your home, your lender needs to know your home's value when you go through a refinance transaction. The lender wants to make sure you have sufficient equity in your home and that you don't owe more on the property than what it's worth.


Refinancers should follow the same advice given to sellers. Spruce up the home, deep clean, and prepare documentation of any upgrades that could boost its value given during an appraisal.

What if the appraisal is unfavorable?
Whether you are selling or buying a home, it's essential to be aware of low appraisals, as they can drastically change the home selling process. Four things can happen if the appraisal is low:
The seller can lower the home price to reflect the appraisal value.

The buyer agrees to pay the difference between the appraised value and the agreed-upon sales price.

The buyer and seller negotiate a price based on the contract price and the appraised value.

Neither party agrees to make any changes, and the deal falls through.
Grasping the impact of low appraisals is key to the process, and your real estate agent will help you prepare for every possible outcome. With this guide and an esteemed agent by your side, getting your home appraised can be a very straightforward and smooth process.
Are you looking to buy, sell or refinance your NYC real estate?
Contact the
Sukenik Glazer Team
today with all of your pressing New York City real estate questions. Regardless of your objective, this professional team will help you with all of your real estate needs.