Arguably one of Manhattan's most desirable neighborhoods, Tribeca is known for its stunning architecture, pristine green areas, and undoubtedly some of the island's best restaurants. Tribeca is, in fact, a dining mecca that has become an absolute paradise for foodies from around the world.

With an eclectic array of cuisines and dining styles, this impressive neighborhood has a little something for everyone. It is an ideal destination for culinary enthusiasts of all types. Take a look at these absolute can't-miss eateries that are sure to blow away your tastebuds.


Holy Ground
Holy Ground is arguably one of the most exciting eateries in the Tribeca neighborhood. This quintessential New York steakhouse meets down-home smokehouse has made its way to the top of the list for both critics and avid food enthusiasts. Naming itself after the 1700s nickname for the Tribeca area, this one-of-a-kind restaurant strives to transport guests to another time in New York's rich past with its lovely decor and unique handcrafted cocktails.

Their menu includes savory slow-smoked meats, beautiful bone-in ribeye, and even a grilled branzino with salsa verde, all of which are sure to excite your palate. They've also recently started serving brunch on the weekends, which has proven to be a big hit with dishes such as pulled pork and pancakes, breakfast hash, and an amazing cornbread Benedict. No matter what time you visit, a trip to the Holy Ground is sure to leave you feeling satisfied.
The Greek
Established in 2013, The Greek has been capturing the hearts and stomachs of Tribeca residents for years. Their unique approach to fine dining meets Greek-inspired comfort food has put this restaurant at the top of many lists. Here, you'll find classic dishes with a twist, such as grilled halloumi, mushroom mousaka, and perfectly prepared lamb chops.

This restaurant is dedicated to ensuring every guest enjoys the celebration of life, allowing you to have an authentic Greek experience and providing you with an uncompromising level of hospitality.

The restaurant describes their cocktail list as an "Odyssey," which you'll undoubtedly want to explore before you start your meal, as well as the extensive, exclusively Greek wine list. It is sure to have a wine that will pair beautifully with any dish you choose.
Locanda Verde
Locanda Verde has been a staple in Tribeca since it opened in 2009. Serving some of the best and most satisfying urban Italian food outside of Italy, you are guaranteed that a night in this restaurant will be a culinary experience like no other. Chef Andrew Carmellini ensures that every detail in a dish is meticulously crafted to provide every guest with the highest-quality food possible.

While the kitchen staff holds themselves to exceptional fine dining standards, guests can relax and settle into the restaurant's warm and welcoming atmosphere. There are no formalities at this restaurant. Anyone seeking a world-class meal as it's meant to be enjoyed is welcome to sit at their table. However, you may want to keep in mind that this is one of the most popular restaurants in the neighborhood, so making a reservation well in advance is highly recommended.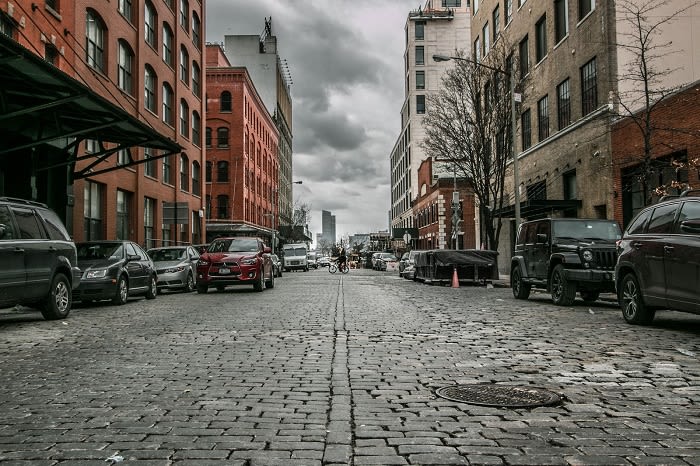 Pepolino
Another Italian-inspired restaurant, Pepolino, is one of the more romantic restaurants in the area since it opened in 1999. Guests will feel as if they've walked straight into a Tuscan farmhouse when they sit down in one of the two distinctly unpretentious rooms designed, so diners feel right at home. While the restaurant's ambiance and service could be described as casual, the food is anything but. The dishes coming out of this Tuscan kitchen are some of the best in New York.

The menu includes options such as sliced grilled eggplant with smoked mozzarella, an outstanding spinach sformato, and a mouthwatering array of pasta. Of course, no Italian meal is complete without a glass — or two — of wine. The wine list has been carefully curated to ensure an exquisite experience from start to finish.
Smith & Mills
If you've ever aspired to enter into the restaurant industry's secret underground, then Smith & Mills is where you want to be. Built inside a stunning old carriage house, this one-of-a-kind restaurant brings together the past and the present in its food and drink, as well as its design.

This eatery wants to inspire conversation, which is why the majority of its dishes are small plates meant to be shared. The menu includes marinated white anchovies, mushroom toasts, steamed mussels, and a fromage or charcuterie board filled with the highest-quality ingredients.

One of the most popular restaurants in the area, the restaurant's chairs are almost always full. So if you're planning on spending the evening here, leave yourself enough time as this establishment is walk-in only.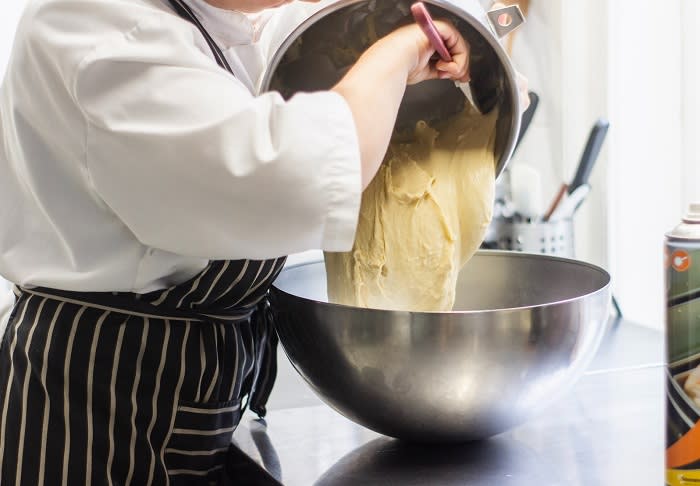 Marc Forgione
In his namesake restaurant, Chef Marc Forgione has a culinary experience that shows off his innovative skills, as well as his dedication to using seasonal and local ingredients. Guests indulge in world-class cuisine in a comfortable yet edgy setting. This really is the place for anyone who wants a night out that is so satisfying and exceeding every expectation.

The Marc Forgione menu consists of dishes like Tribeca hot wings, halibut en croute, and a chicken under a brick that will simply astound you. Their approach to New American Cuisine has made them one of the most desirable reservations in the community. So whether you're looking for a place to celebrate or even just an evening out on the town, this eatery will surely fit the bill.
Bubby's
Since its opening on Thanksgiving Day 1990, this delectable Tribeca restaurant has served some of the best American comfort food in New York. With the goal of preserving the rich historical, social, and delicious contributions this cuisine has cultivated through generations, Bubby's goes above and beyond to ensure a truly authentic and soulful culinary experience.

The dinner menu includes delicious dishes such as macaroni and cheese balls, soppressata thin crust pizza, fried chicken, classic meatloaf, and buttermilk biscuits that you'll want to take home in bushels.

However, if you stop by Bubby's, there's really no way you can walk out without trying one of their famous housemade pies. With pastry crusts made with leaf lard and fillings from the freshest ingredients, this will be a dessert trip like no other.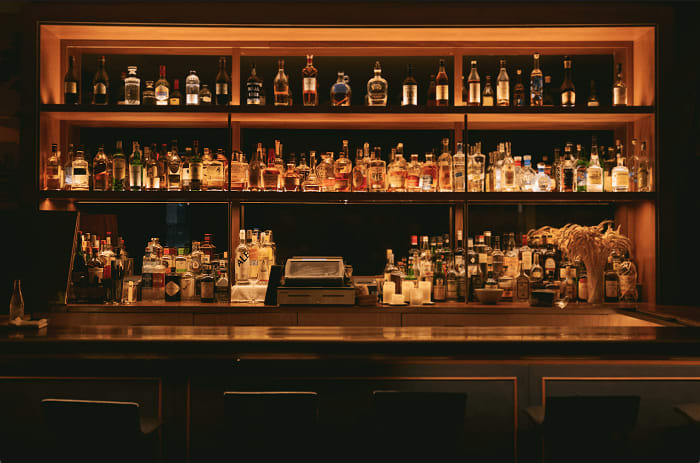 American Cut
There is something almost ethereal about a perfectly cooked steak, and at American Cut, this is what they aim for in every single dish. Recognized throughout Manhattan as the place where steak night is done right, this restaurant strives to impress you from the minute you walk through their doors till the moment you leave.

The restaurant is massive. It can seat 180 people on any given night, and the Art Deco architecture and design add to the overwhelming sense of grandeur and elegance. The restaurant's oversized wine glasses and gorgeous tableware also help to create a sophisticated ambiance guest absolutely delight in.

Their menu includes some of the highest-quality cuts of meat, as well as more eccentric offerings, such as chili lobster, pastrami ribeye, and tableside preparation of Caesar salad that could rival any theatrical production.

A perfect fit with the community's vibrant personality, upscale atmosphere, and luxurious sensibility, Tribeca's absolutely groundbreaking culinary scene has made it one of the top locations in all of New York. Many people who choose to explore this storied neighborhood ultimately find themselves looking to stay for good. If you're hoping to move closer to this dining destination, contact The Sukenik Glazer Team so they can help you find the ideal piece of Tribeca real estate today.